Residential Holiday Lighting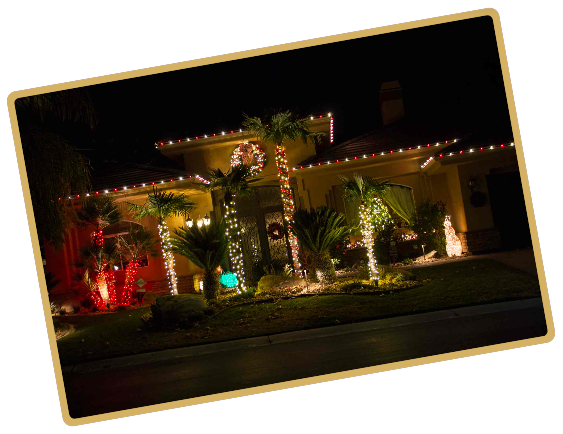 Residential Holiday Lighting Services
Residential Holiday Lighting Services. Scared of heights? Don't have a ladder that is tall enough? Want to spend time actually enjoying the holidays? If any of these thoughts have crossed your mind, leave the dubious task of installing your holiday lights to the professional holiday lighting installers at Holiday Decorations. When not left to a knowledgeable holiday lighting technician, installing holiday lights on your home may not only be time-consuming and frustrating, but it is also risky!
Holiday Decorations is dedicated to providing the highest level of holiday lighting service to our residential customers in the Las Vegas Valley. Taking a cost-effective approach to holiday lighting in Las Vegas, Holiday Decorations requires that first time customers purchase high quality commercial grade LED lights through Holiday Decorations during the first season. With a 7 to 10 season lifespan on our holiday lights, our residential customers only need to pay for the labor charges in the subsequent seasons, which amounts to substantial savings when compared to renting. Our pricing also takes the guesswork out of holiday lighting installation services. You can rest assured that our labor quotes include installation and removal of the holiday lights at your home, in addition to any complimentary service calls you might need during the holiday season. Hiring Holiday Decorations' professional holiday lighting installers to hang high quality commercial grade LED Christmas lights at your home this holiday season will not only make your house shine, but it will take the hassle out of the holidays.
From a simple roofline to tall palm trees and elaborate landscaping, Holiday Decorations has the expertise and equipment to complete residential jobs of all sizes. Contact Holiday Decorations today for a free quote to hang Christmas lights, Hannukah lights, Halloween lights, or Fourth of July lights at your home!
Types of Roof Lights We Offer
see photos of different styles & colors of roof lights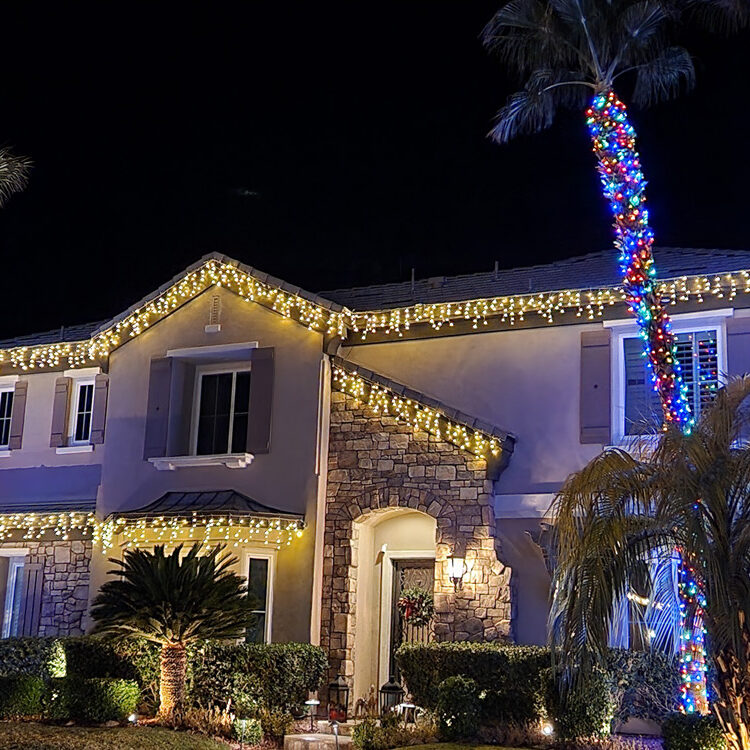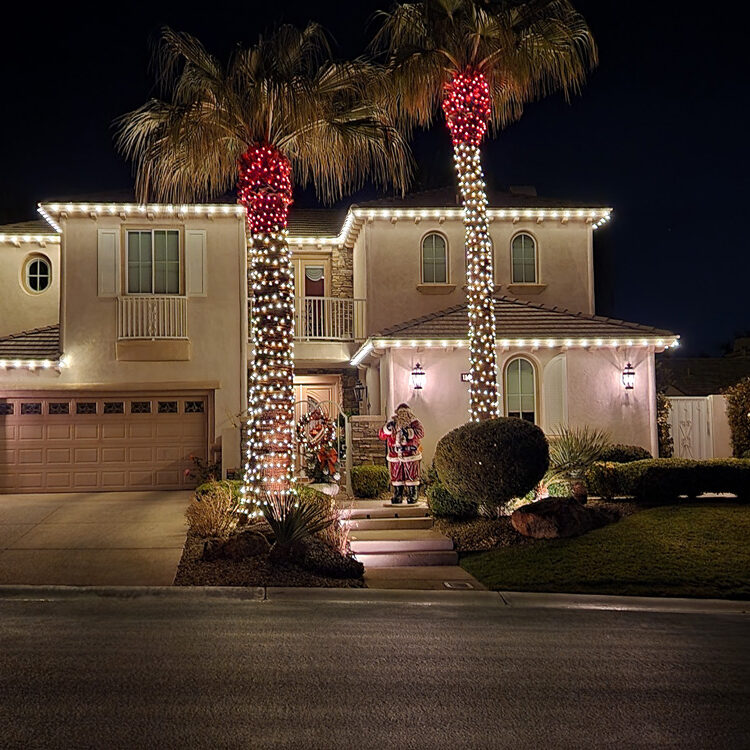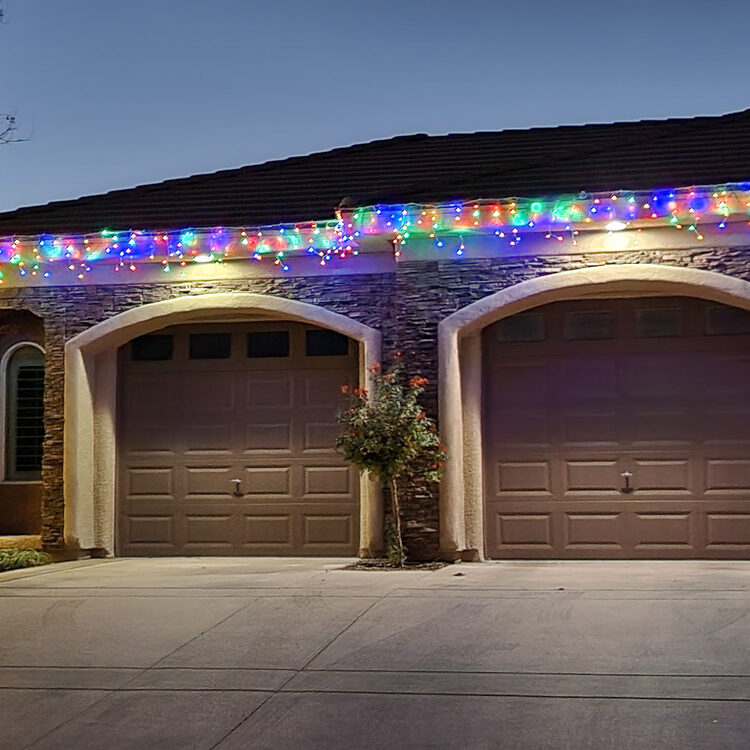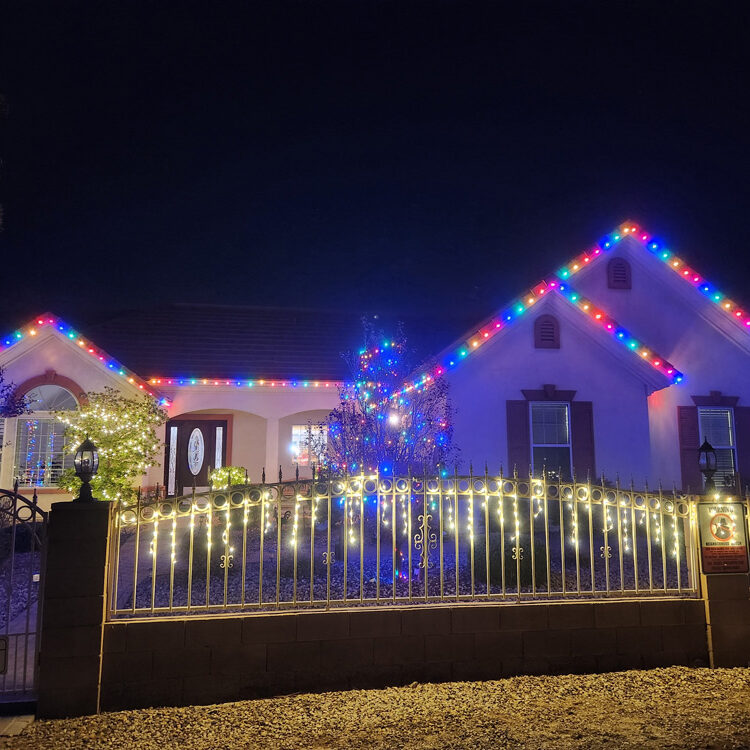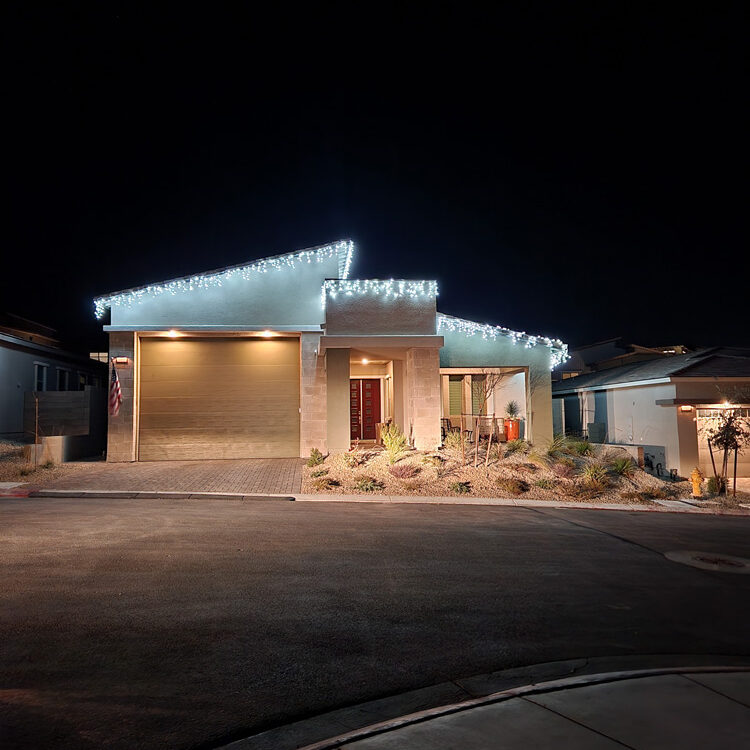 Pure White & Blue C-9 Bulbs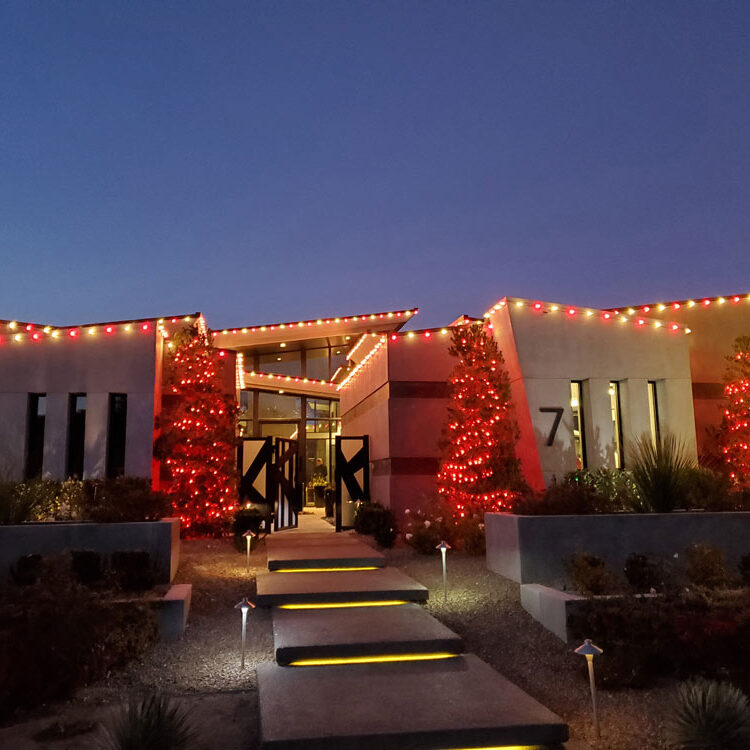 Red & Warm White C-9 Bulbs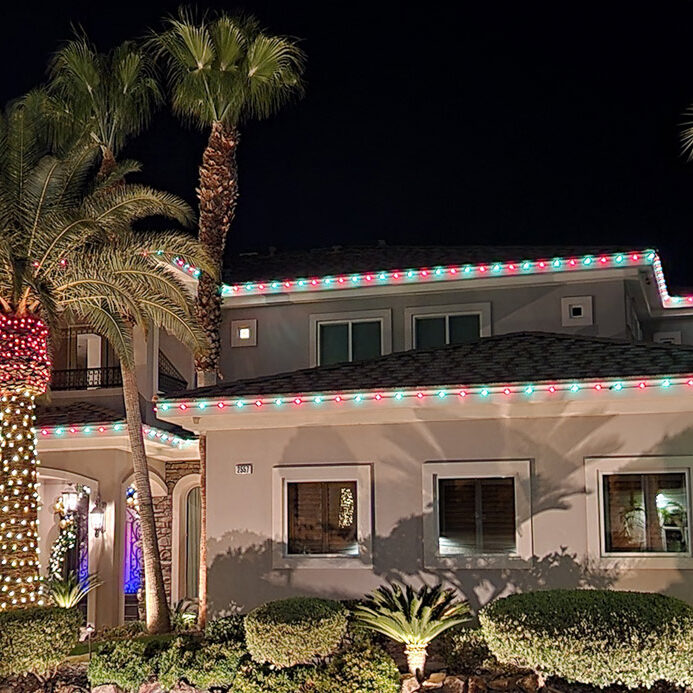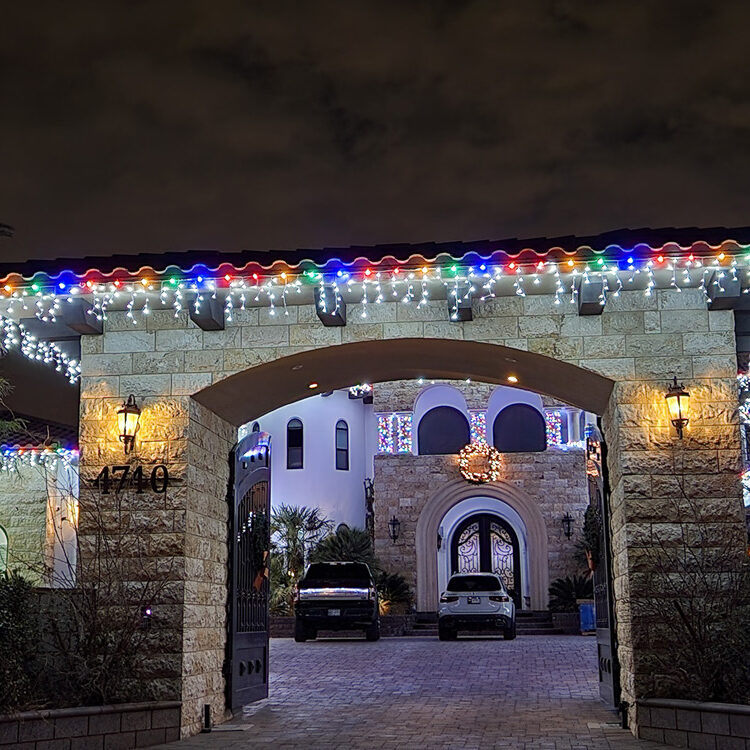 Multi C-9 Bulbs Over Pure White Icicles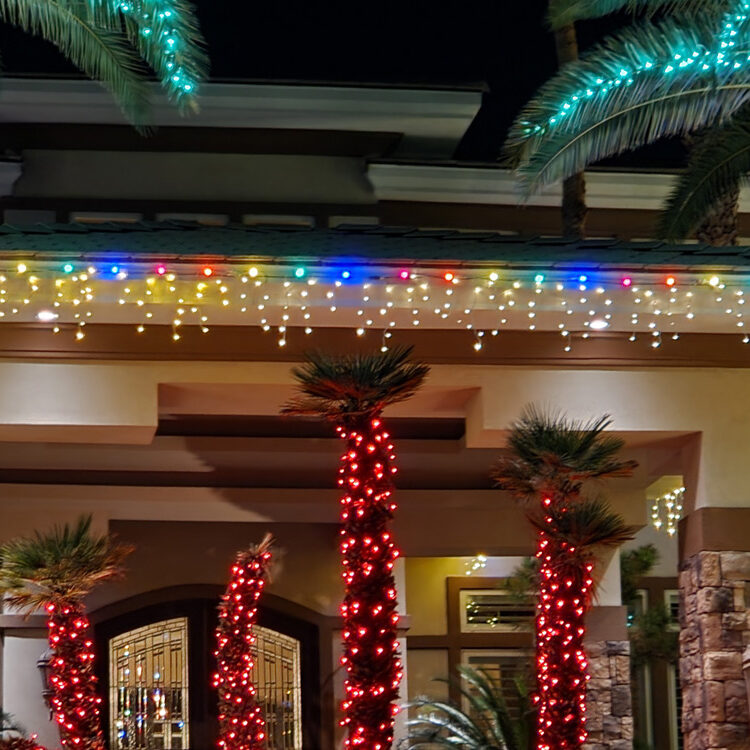 Multi C-9 Bulbs Over Warm White Icicles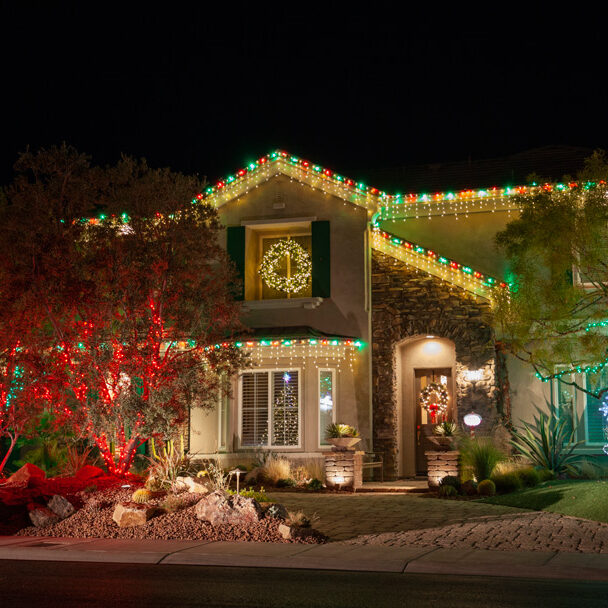 Red & Green C-9 Bulbs Over Warm White Icicles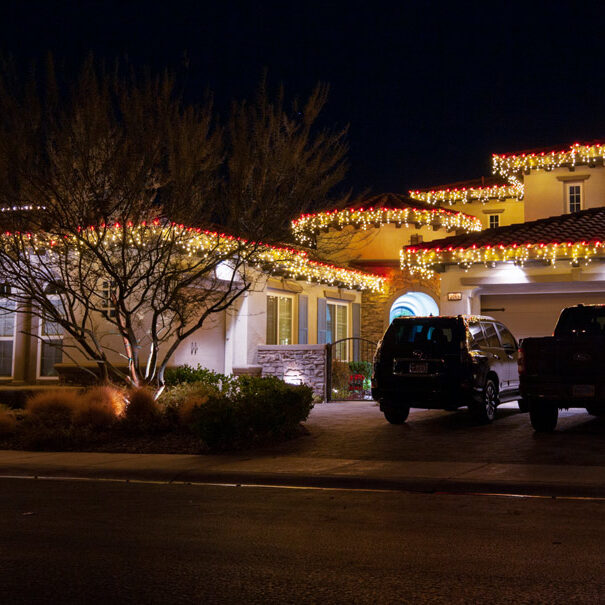 Red C-9 Bulbs Over Warm White Icicles
Commercial Quality Pre-Decorated Greenery