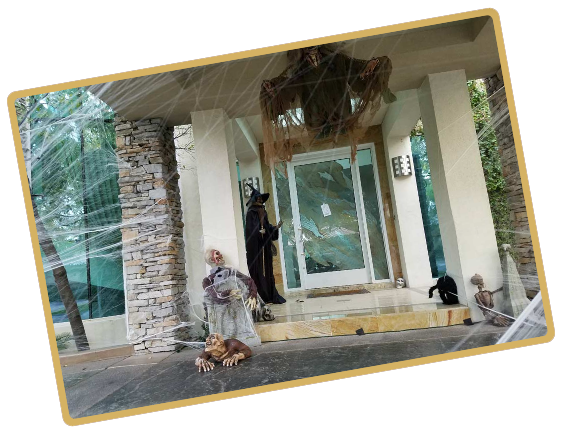 Halloween Lighting Services
Halloween Lighting Services. When we say we do holiday lights, we do not just mean Christmas! Holiday Decorations also offers a wide array of Halloween services. From spooky characters and haunted graveyards to fun and festive lighting, our Halloween displays are sure to not only impress, but frighten as well!
Whether Halloween is your favorite holiday, or you volunteered to host the neighborhood party this year, Holiday Decorations has Halloween options to fit your taste and budget. When it comes to Halloween, Holiday Decorations provides flexibility, allowing our Las Vegas customers to either rent or purchase orange and purple LED lights through us. While lighting is our specialty, we also offer a variety of rental Halloween props that can take your display to the next level. From playful to frightful, Holiday Decorations has Halloween rental and installation options for homes and businesses throughout Las Vegas.
Make sure this Halloween is a memorable one and contact Holiday Decorations to decorate your Las Vegas home or business today!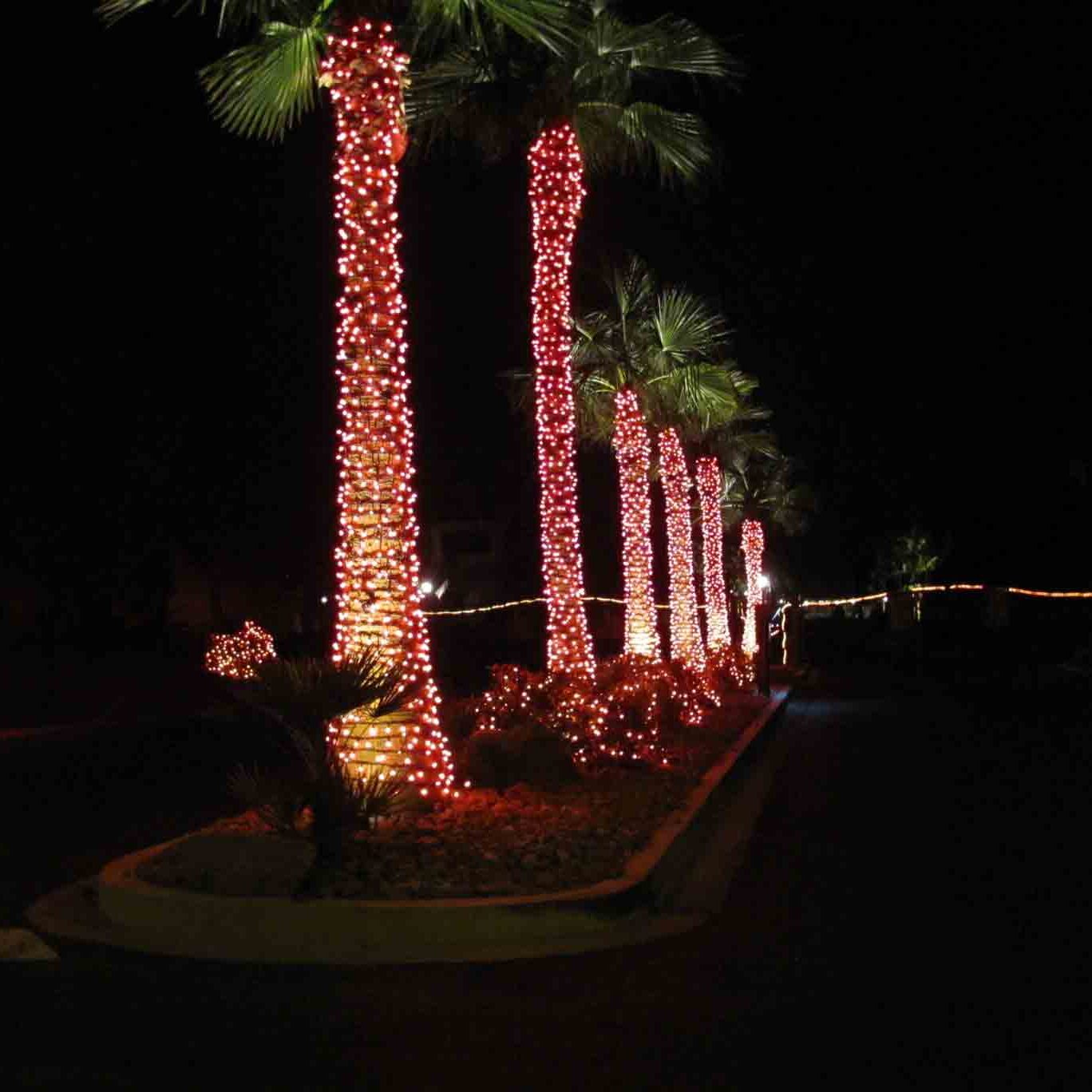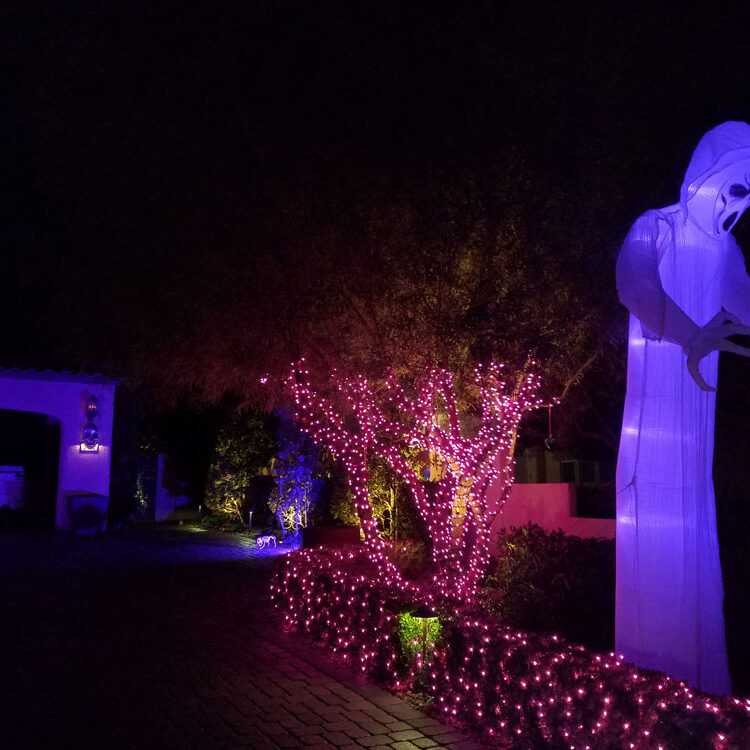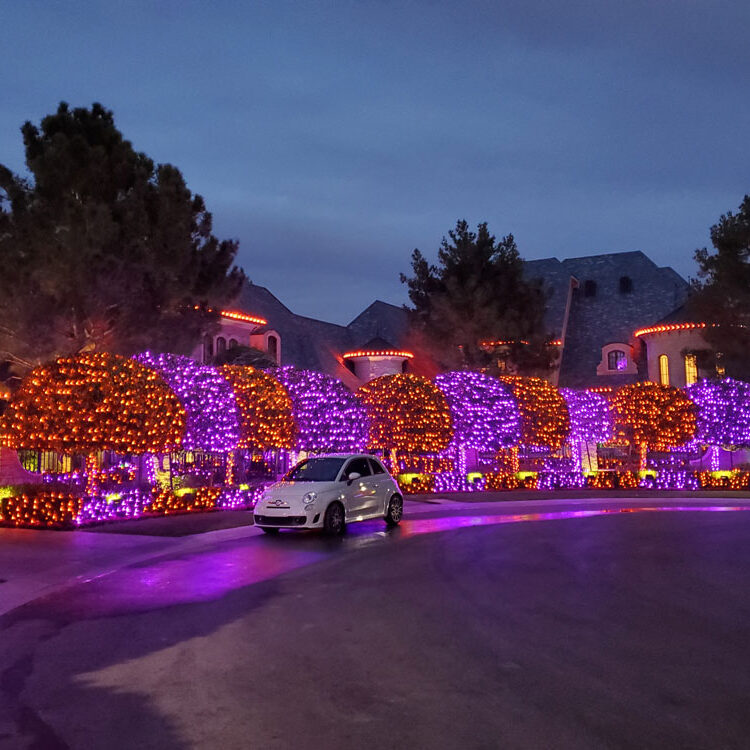 Orange & Purple LED Lights