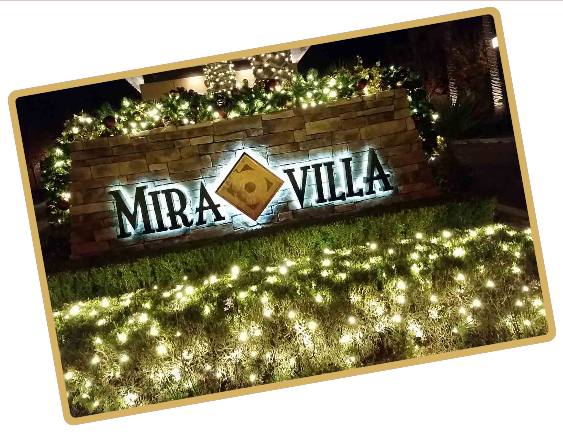 HOA Community Holiday Lighting Services
Commercial Grade Greenery
Servicing hundreds of HOA Communities each season, Holiday Decorations is the leader in holiday lighting and décor rentals and installation services throughout the greater Las Vegas Valley, including Henderson and North Las Vegas. Our high-quality materials combined with our knowledgeable and efficient staff ensures that Holiday Decorations provides a premium holiday lighting installation service to HOA communities of all sizes.
Holiday Decorations' vast experience in installing holiday lights and décor at HOA communities throughout the Las Vegas Valley makes us the ideal choice when sourcing bids for your community. Using only the highest quality commercial grade LED lights and greenery, when hiring Holiday Decorations' professional holiday lighting installers, you can be confident that your Las Vegas community entrance will not only shine bright at night, but that our well-maintained wreaths and garland will also look beautiful throughout the day. Holiday Decorations also offers professionally decorated pre-lit frame Christmas Trees that can be installed indoors or outdoors. These large Christmas trees are ideal for homeowner association community centers and/or community parks. Holiday Decorations also has several lift trucks in our fleet, equipping us with the unique capability of efficiently completing more challenging installs, including wrapping palm fronds, wrapping tall palm trees, and completing other difficult installs that would not otherwise be possible. Whether your community is looking to add simple lighting or wreaths to the community entrance, or you are a manager for a master-planned HOA who is looking for options for holiday lighting and décor at several intersections and/or community entrances, Holiday Decorations has options for any budget.
Contact Holiday Decorations for a holiday lighting bid for your HOA community today. We recommend contacting us early as March, as installation dates before Thanksgiving book up quickly for homeowners associations.
Different Styles & Themes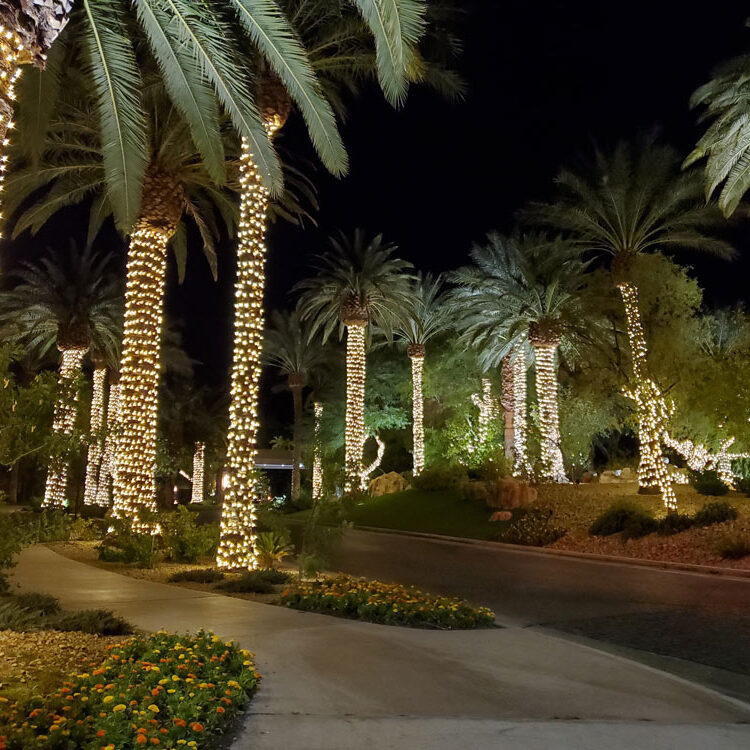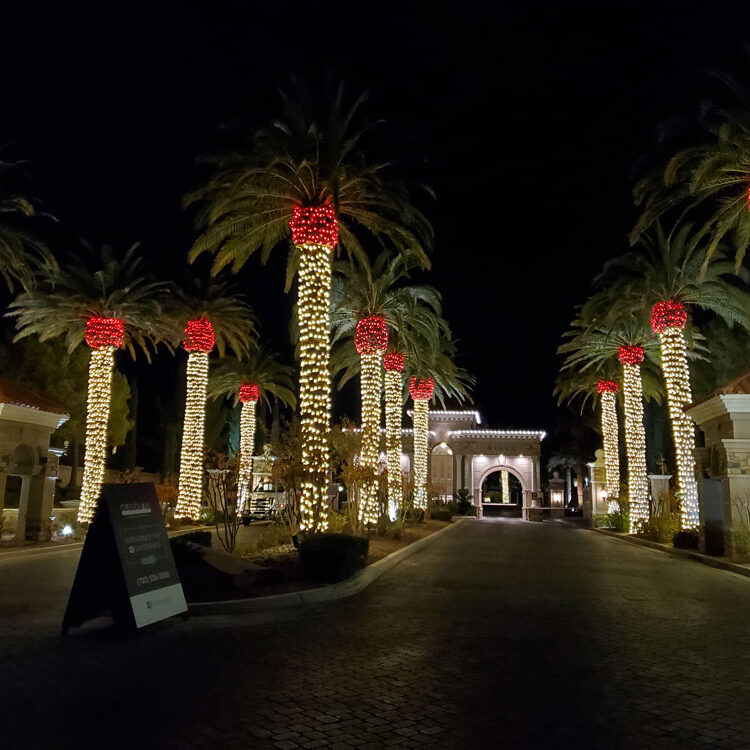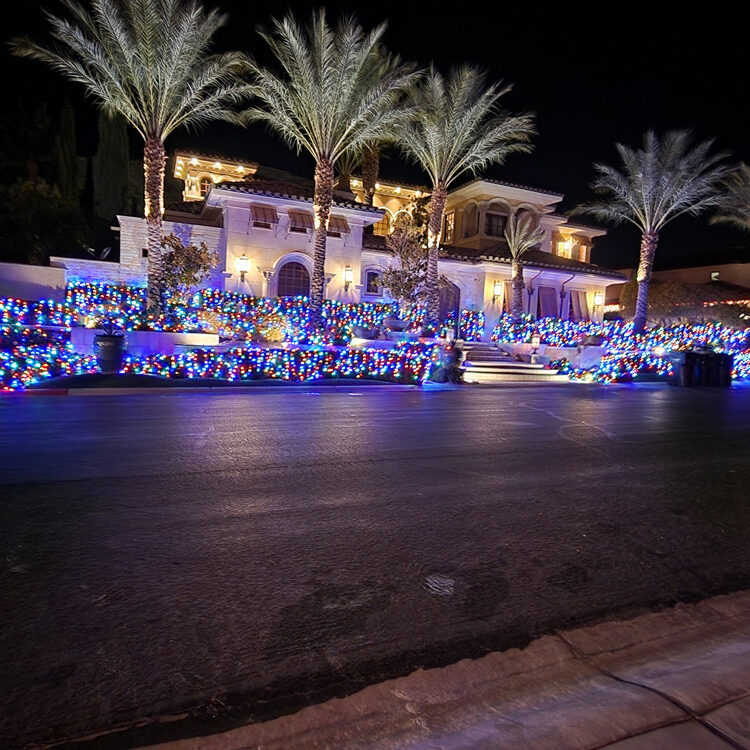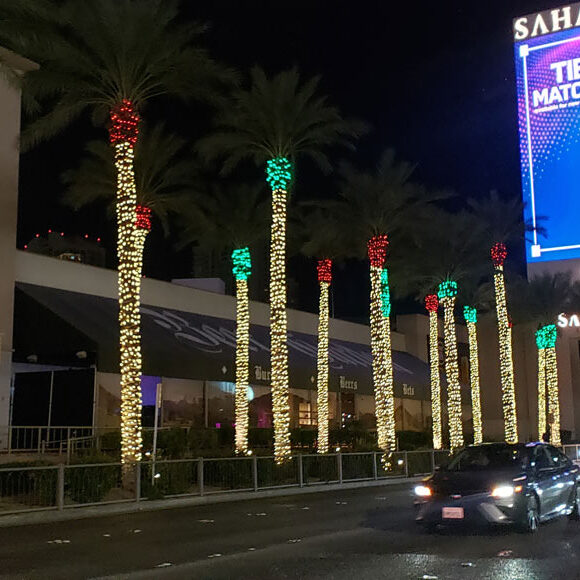 Commercial Quality Pre-Decorated Greenery