Commercial Holiday Lighting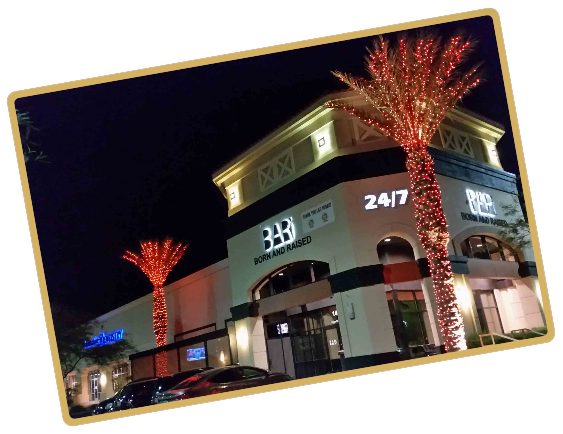 Commercial Holiday Lighting Services
Commercial Holiday Lighting Services in Las Vegas. Holiday Decorations' longstanding history as Las Vegas' reliable and efficient holiday lighting installation company makes us an ideal candidate when choosing a company to add some holiday cheer to your commercial property. Our expert holiday lighting technicians use only the highest quality materials, ensuring your business or commercial building shines bright throughout the season.
From rooflines and palm trees to large commercial grade wreaths and pre-lit decorated frame trees, Holiday Decorations has options to fit the needs of commercial properties big and small. Over the 25+ years of Holiday Decorations being in business, we have had the opportunity to partner with a wide range of businesses throughout the Valley. Car dealerships, Strip casinos, law offices, churches, shopping centers, hospitals, and corporate offices only name a few. Using only the highest quality commercial grade lights and greenery, when hiring Holiday Decorations, you can be confident that your Las Vegas business will not only impress at night, but that our well maintained wreaths and garland will also look beautiful throughout the day. Holiday Decorations also offers professionally decorated pre-lit frame Christmas Trees that can be installed indoors or outdoors. Holiday Decorations' fleet of lift trucks equips us with the unique capability of efficiently completing more challenging holiday lighting installs, including wrapping palm fronds, wrapping tall palm trees, and completing other difficult jobs that would not otherwise be possible. With a wide range of holiday lighting and decor service offerings, Holiday Decorations has options for commercial properties of all sizes and budgets.
Contact Holiday Decorations today for a free quote to hang holiday lights at your commercial property. We recommend contacting us early as March, as installation dates before Thanksgiving book up quickly for businesses.
We Have Commercial Frame Trees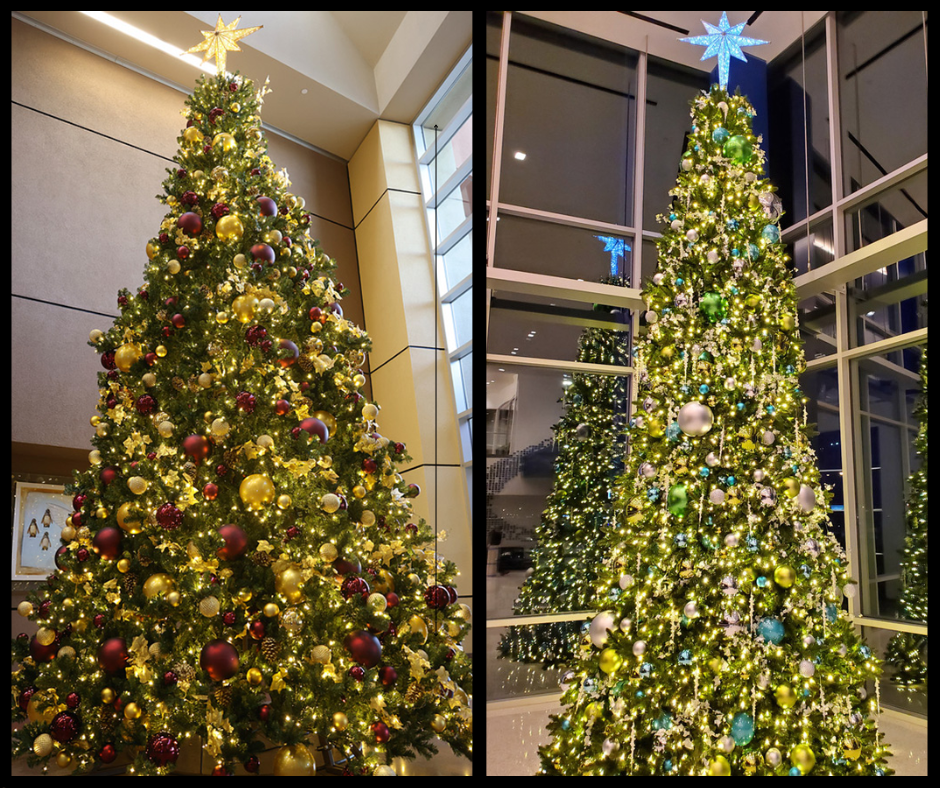 Decorated or Un-Decorated
If you are interested in renting a large Christmas Tree for your Las Vegas HOA community or business this season you have come to the right place. Holiday Decorations offers pre-lit frame Christmas Trees with a number décor packages and add-on items available. Starting at a minimum of 16 ft. in height, our large commercial grade Christmas Trees are sure to make a statement while their sturdy construction allows them to be setup indoors or outdoors. Ideal locations include shopping centers, community centers, parks, and corporate lobbies, just to name a few. With a number of options available, including light color, décor style, and the optional addition of a tree topper, Holiday Decorations' frame trees are sure to look beautiful for both day and night. Contact Holiday Decorations to start your frame tree quote today!
Different Styles and Themes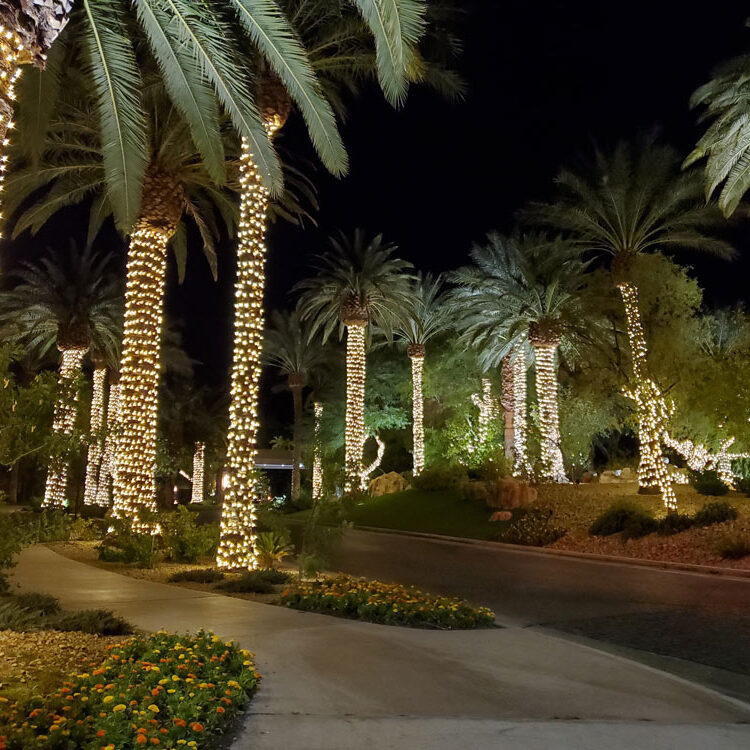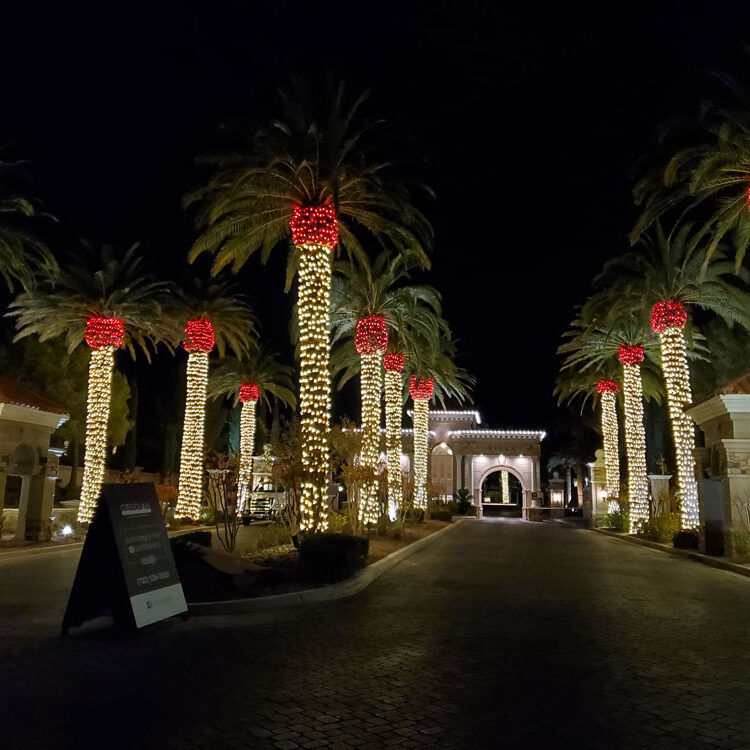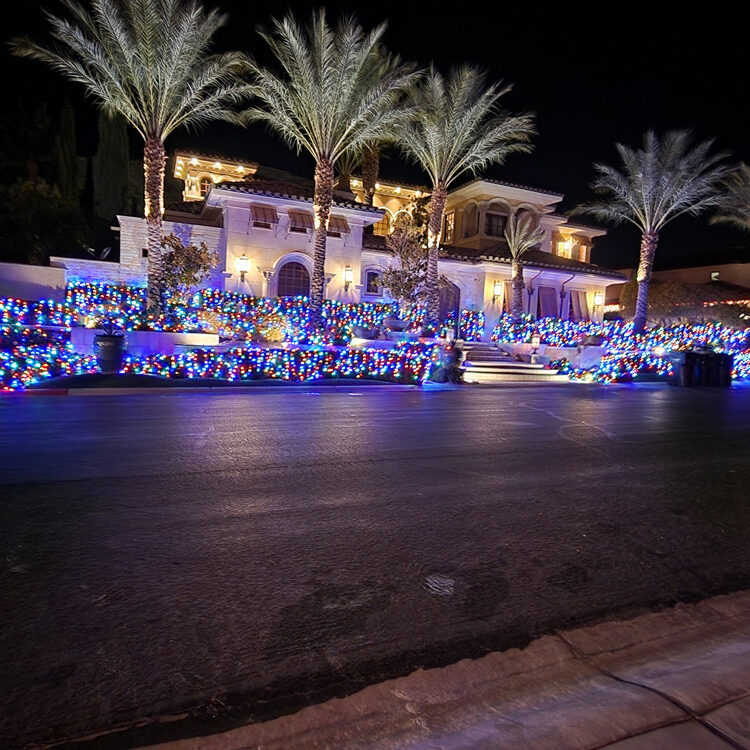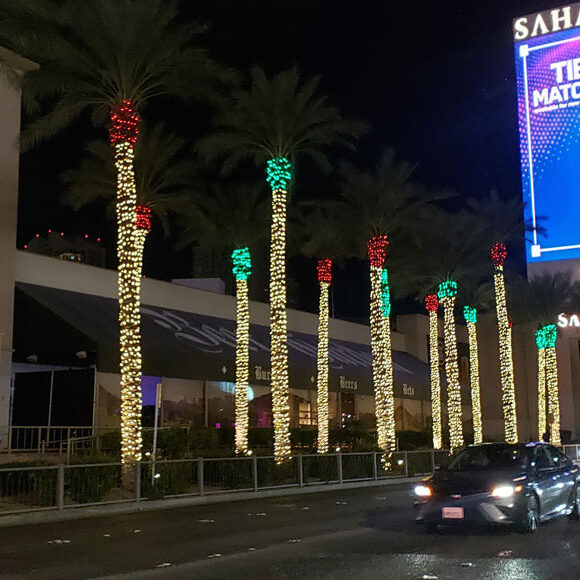 Commercial Quality Pre-Decorated Greenery