HOLIDAY LIGHTING SERVICES
IN THE LAS VEGAS AREA
DECEMBER SPECIAL!!! 25% OFF ALL LABOR & MATERIALS
Interested in our services?
Click now for a free quote!
DECEMBER SPECIAL!!! 25% OFF ALL LABOR & MATERIALS
Interested in our services?
Click now for a free quote!
Professional Holiday Lighting Service
Holiday Decorations is a premier holiday lighting and décor installation company servicing the greater Las Vegas Valley, including Henderson and North Las Vegas. Founded in 1998 by a Las Vegas native and still operated by the original owner, Holiday Decorations has a proven track record for providing a quality holiday lighting installation service at competitive prices. From obtaining a free quote to having high-quality commercial grade LED lights installed at your home, business, or HOA community, our knowledgeable staff are here to help and will take the fuss, and risk, out of hanging lights for the holidays.
At Holiday Decorations we understand that each customer's preferences are as unique as their property and we are happy to provide customized quotes that take both into account. From simple residential rooflines to HOA entrances and large retail shopping centers, Holiday Decorations has the expertise and equipment to get the job done. Using only the highest quality LED lights and décor, including commercial grade wreaths, garland, and frame trees (for HOA entrances and commercial properties only), you can rest assured that our holiday lighting services outshine the competition.
If you are considering having Christmas Lights installed, or if you have another holiday I mind, including Hannukah, Halloween, or the Fourth of July leave it to the professional holiday lighting installers and contact Holiday Decorations today to obtain a free customized quote!
Holiday Decorations also offers permanent lighting solutions, including tree wrapping, bistro lighting, and landscape lighting for homes and businesses February through August.
Halloween lighting & Displays
LED lights for long-term applications
Sales, rental and lease programs
Year-round sales and service
Holiday Decorations offers customized holiday lighting services for residential, commercial, and HOA properties. With a variety of high-quality LED lights to choose from and commercial grade greenery options for commercial and HOA properties, Holiday Decorations has options to fit your taste and budget. Reach out today to hire the professional Las Vegas Christmas light installers at Holiday Decorations.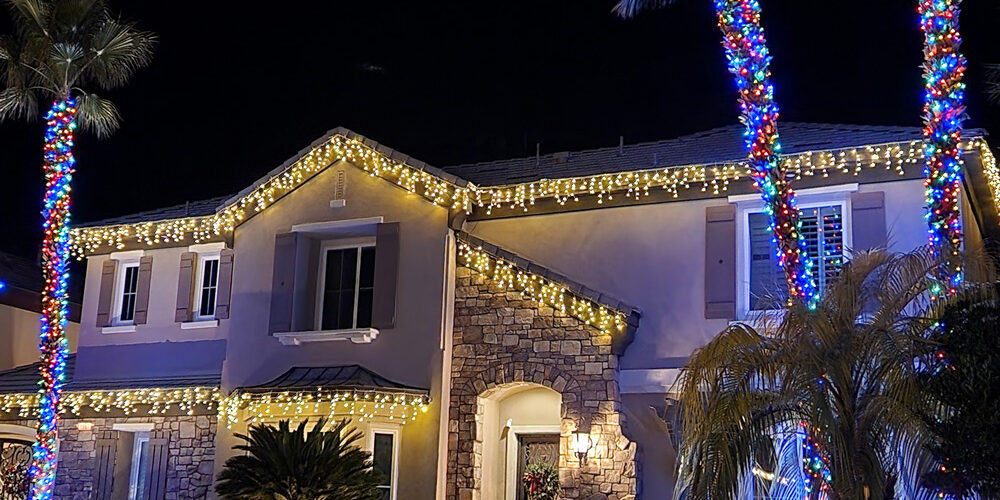 Residential
Lighting options starting at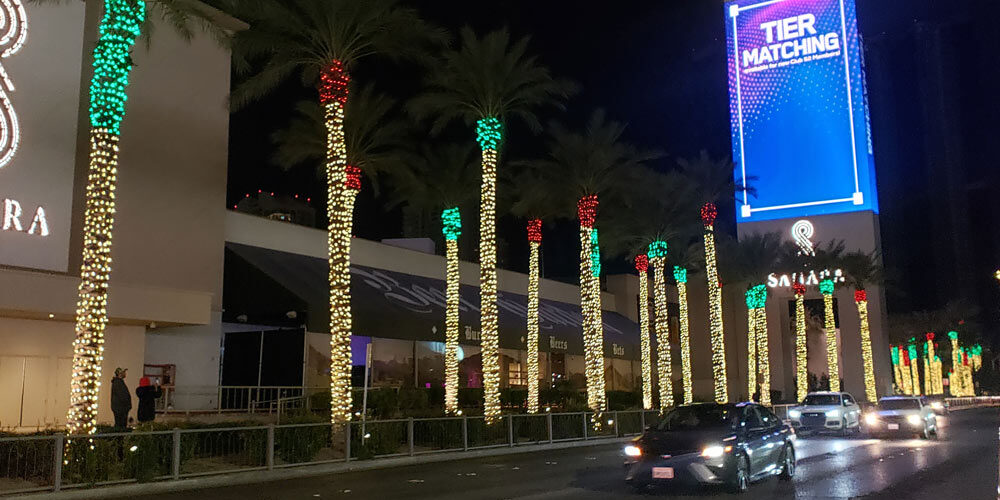 Commercial & HOA Lighting
options starting at

We have Full General liability insurance along with workmans compensation for all techs

We only use high quality LED lights for all installations to ensure your lights look great, last a long time, and use less electricity.

Serving Las Vegas for over 25 years. Owner operated by a Las Vegas native.